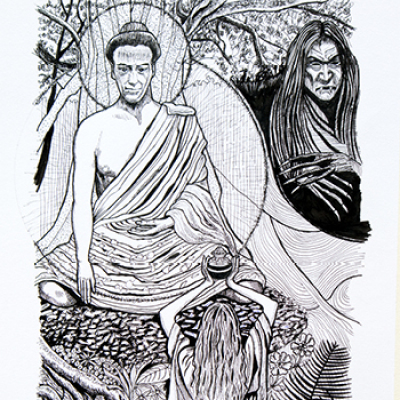 Local Buddhist artist, Saddharaja - whose 'The Tibetan Wheel of Life' is available to download HERE - is offering his latest artwork - 'The Attack of Mara' - free, to mark the traditional annual Buddha Day festival. The scene depicts a decisive moment in the Buddha's Enlightenment, where he symbolically overcame the forces of negativity and limitation and called forth the Earth Godess to testify to his right to become a fully Enlightened, liberated human being.
You can download your high resolution copy of the artwork HERE (click the three vertical dots in the top right hand corner and choose 'Download').
If you would like to make a donation to the Buddhist Centre, you can do so HERE.
We are also connecting with Buddhists all over the world for Buddha Day: A Worldwide Celebration - information HERE.