Welcome to the Cambridge Buddhist Centre!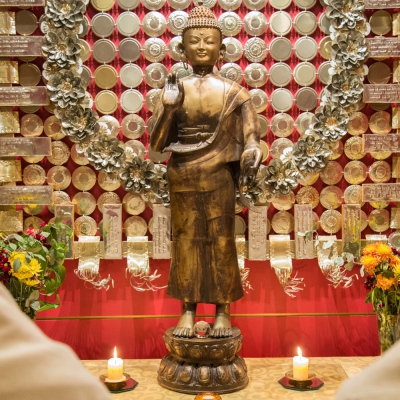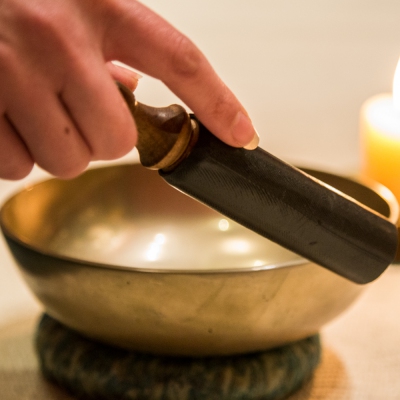 We teach two meditations: the Mindfulness of Breathing, and the 'Metta Bhavana', for developing kindness and compassion. Get started: Classes and courses: Monday and Thurday evenings and some lunchtimes. Come along and experience the value of meditation for yourself.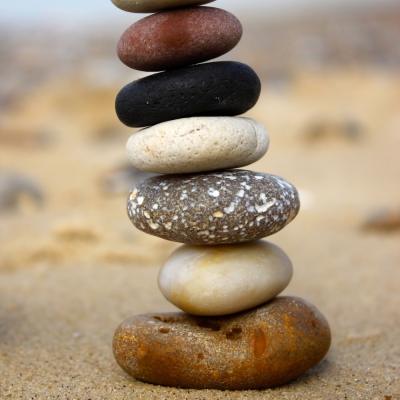 Mindfulness is a way of paying attention to our experience which helps to free us from the cycles of reactivity, so as to make our life more pleasant and meaningful.
The Cambridge Buddhist Centre is part of a local community of practising Buddhists who are part of the international Triratna Buddhist Community.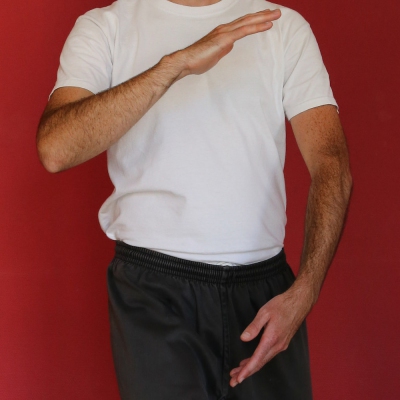 Latest News
Are you looking for a more meaningful work context? Do you want to set up a business with other Buddhists? Then join us to co-create a Buddhist Business in one day!
Representatives from Buddhist run businesses, including Keturaja, head of Cambridge based letting agents New View Residential, will be on hand to help and inspire. There will also be a talk by our President, Jnanavaca.
Full details and information on this event, which is taking place at the London Buddhist Centre, can be found HERE.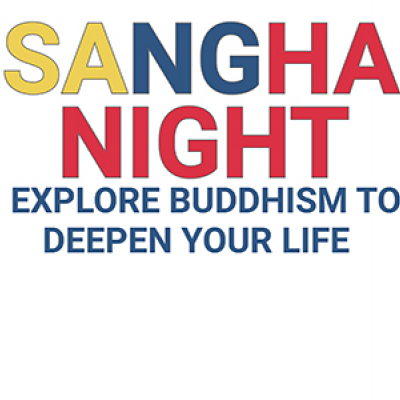 Our regular Tuesday evening Sangha Night enters a new phase with a brand new teaching team and format. The team, including Arthasiddhi, Viryajyoti, Kulapriya and Kamalanaga, will the lead the evenings which will explore key Buddhist themes through talks, discussion, meditation and Buddhist ritual. From 5th November, this will include a series of evenings on a Buddhist model of mind training, entitled Mind Reactive Mind Creative, which shows how we can move from cyclical modes of behaviour to those that are more creative and... Read More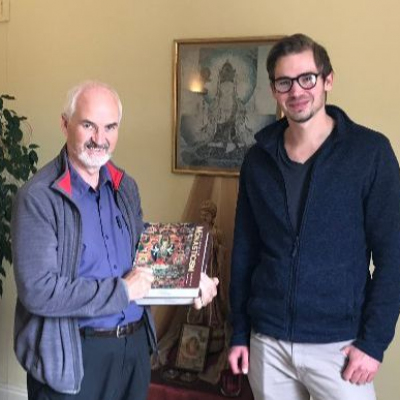 After nearly three months we have finally managed to present Ratnaghosha with his chosen gift, a huge two volume Encyclopedia of Monasticism, which covers both the Buddhist and Christian traditions.
Here is a short message from Ratnaghosha after receiving the gift:
"Yesterday the Centre Team invited me to their weekly Team Meeting so that they could present me with a beautiful copy of The Encyclopedia of Monasticism. They told me that is was a gift from the Sangha. I would just like to say that I have been bowled over by all the rejoicings and gifts I've received, as well as... Read More