Join us in person and online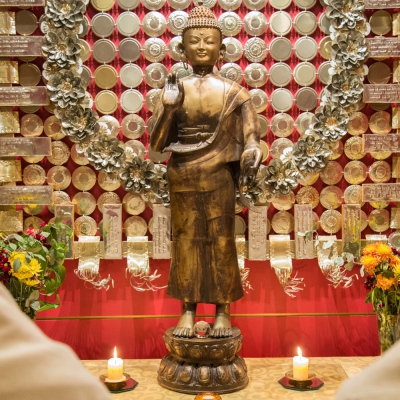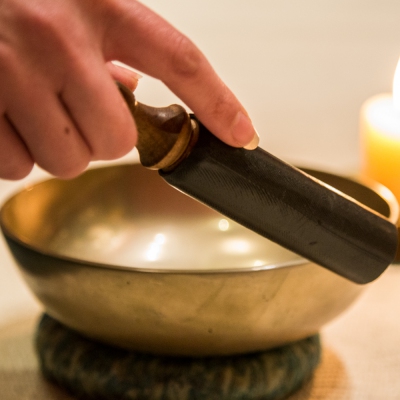 We teach two meditations: the Mindfulness of Breathing, and the 'Metta Bhavana', for developing kindness and compassion. Get started: Classes and courses: Monday and Thurday evenings and some lunchtimes. Come along and experience the value of meditation for yourself.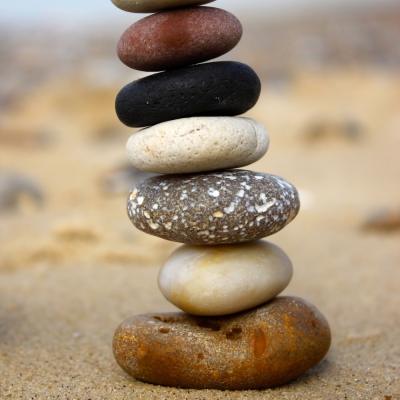 Mindfulness is a way of paying attention to our experience which helps to free us from the cycles of reactivity, so as to make our life more pleasant and meaningful.
The Cambridge Buddhist Centre is part of a local community of practising Buddhists who are part of the international Triratna Buddhist Community.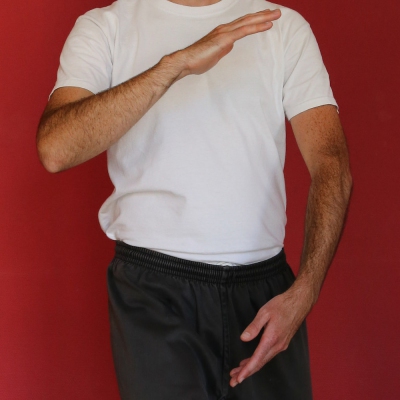 Latest News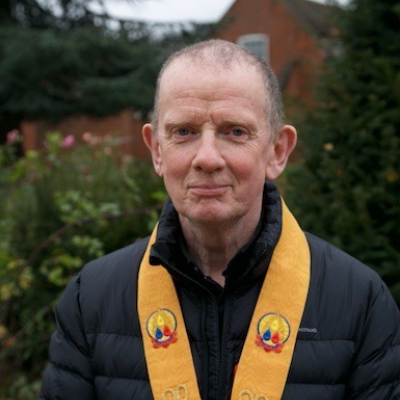 Dear fellow Sangha members,
Following the recent announcement that Vidyasakhi is having to step down as Centre Chair, we are pleased to tell you that Arthapriya has generously offered to take up the role of Interim Chair with immediate effect.
The Council of Trustees has unanimously accepted Arthapriya's offer with gratitude, especially as it means that he very generously has changed some of his other important commitments in order to be available for us.
As many will know, Arthapriya is a Senior Order Member with past experience of being Chair at Manchester, and he is... Read More
Dear Fellow Sangha members,
At the beginning of last December we wrote to you to let you know that Vidyasakhi, our Chair, was needing to take some time out. She had been working extremely hard, especially since the beginning of the Pandemic period, and now urgently needed to recharge her batteries. We hoped back then that she would return in the New Year feeling refreshed and restored. 
I'm afraid that hasn't happened, and to compound things during her convalescence she broke her arm and caught Covid. It is becoming clearer to her that she is going to need to take a much... Read More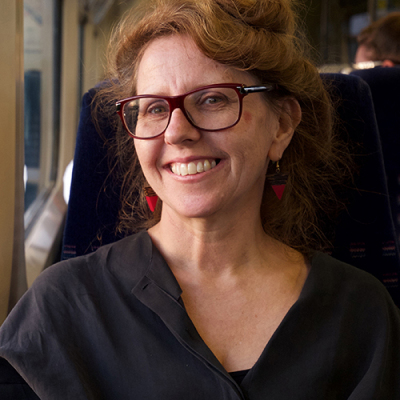 We are delighted to announce the appointment of Amarachandra as Womens' Mitra Convenor for Cambridge.
Amarachandra will be joining the Centre Council and working alongside the Centre Team. She starts her new role on 8th February and will no doubt be in touch to introduce herself soon. We will update you soon on the details of an evening to mark this significant event for the Cambridge Sangha.
We'd like to take this opportunity to thank Sunetri, Padmajata, and Sagaraghosa for being the point of contact whilst we were without a Womens' Mitra Convenor.