Join us for events and classes in person and online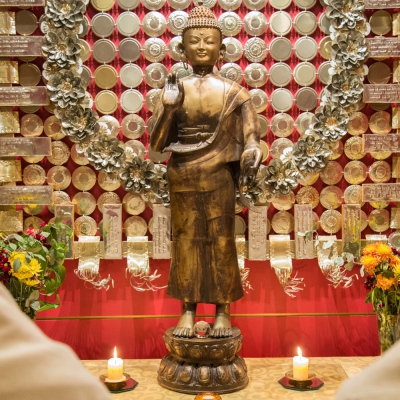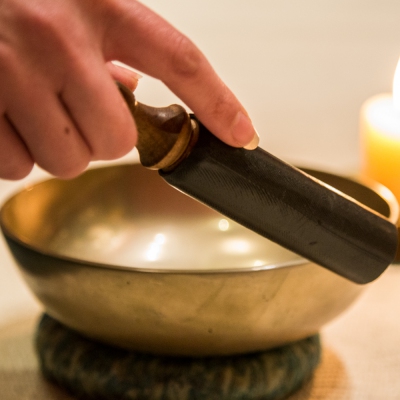 We teach two meditations: the Mindfulness of Breathing, and the 'Metta Bhavana', for developing kindness and compassion. Get started: Classes and courses: Monday and Thurday evenings and some lunchtimes. Come along and experience the value of meditation for yourself.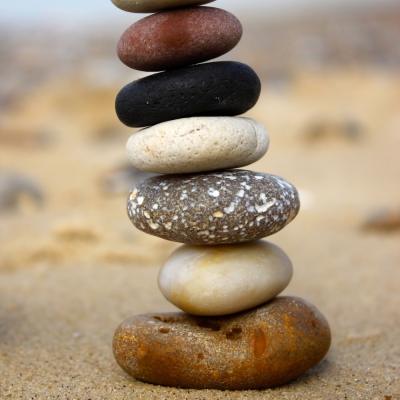 Mindfulness is a way of paying attention to our experience which helps to free us from the cycles of reactivity, so as to make our life more pleasant and meaningful.
The Cambridge Buddhist Centre is part of a local community of practising Buddhists who are part of the international Triratna Buddhist Community.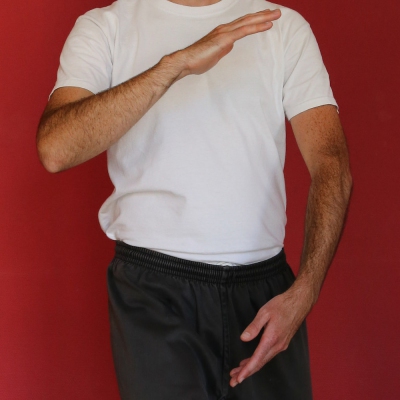 Latest News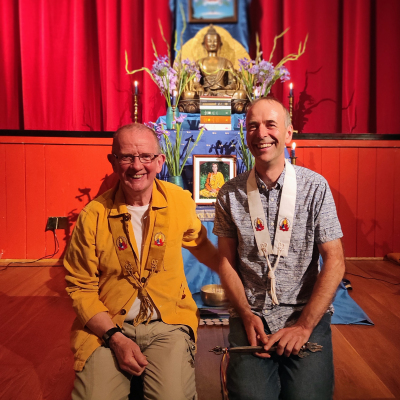 We would like to welcome Keturaja to his role as Centre Chair at Cambridge Buddhist Centre. He officially became Centre Chair on Dharma Day on Sunday and was handed the symbol of office by Arthapriya, who kindly took on the position of Interim Chair last year. 
Some words from Keturaja -
'I wanted to thank the many members of the Sangha who have welcomed me and expressed their support for my becoming the new chair of the Cambridge Buddhist Centre.  I have also been made to feel very welcome by the centre team and council.  I very much look forward to working with those teams... Read More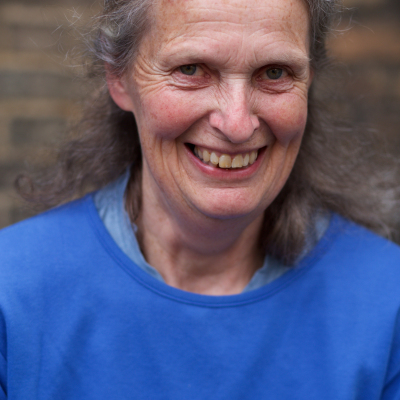 Dear Sangha members, 
We are delighted to announce that we have news that Eileen Merryweather was ordained at Akashavana on Saturday the 18th of June, 2022.
Eileen becomes Mokṣacārā, a Sanskrit name meaning 'She who walks the path of freedom'.
Mokṣacārā's Private preceptor was Saddhahadaya.
I am sure we will join in saying a big Sadhu! Sadhu! Sadhu!
Mokṣacārā will have an in-person, welcome-back evening on Wednesday the 27th of July, 19.30 - 21.00.
To attend, please book your place via the... Read More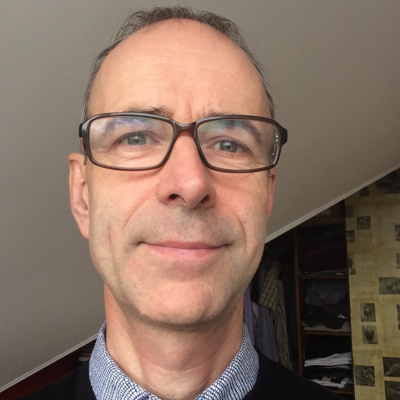 Dear Sangha members,
It is with great pleasure that I can announce that at a meeting of the CBC's Trustees on Monday we unanimously agreed to Keturaja becoming the next Chair of the Cambridge Buddhist Centre, and he has happily agreed.
The date for his inauguration as our new Chair has not yet been decided but we will let you know as soon as it is confirmed. We hope then to have a gathering of the sangha to witness and celebrate Keturaja taking on this important role.
With warmest good wishes,
Arthapriya 
(Interim Chair)