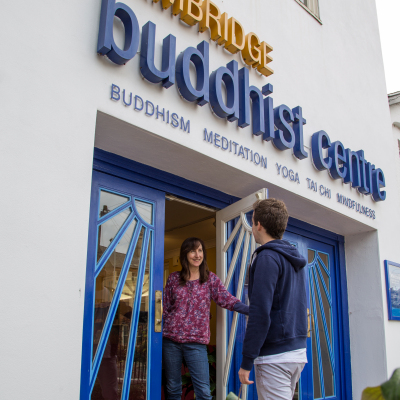 The relaxing of government restrictions on 19th July means a return to in-person classes at the Buddhist Centre.
We are looking forward to welcoming more people to the Buddhist Centre. To help make this transition a smooth experience for everyone we have in place some simple measures.
For the time being, class sizes will be smaller than usual, which may mean you will need to book ahead for some events. All rooms will be well ventilated and, thanks to a generous donation from Sagaraghosa, we also have two air purifiers with HEPA filters. Hand sanitiser will be available and, although not mandated, we would encourage everyone to consider wearing a face covering when indoors, where this is possible. We ask that you not attend the Buddhist Centre if you are at all unwell.