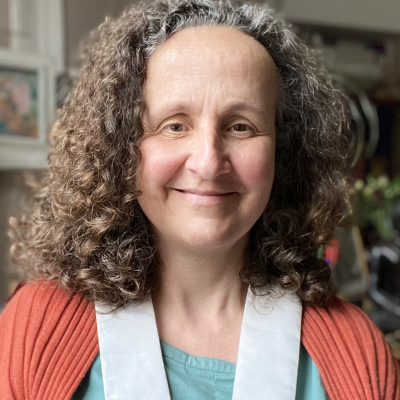 The responsibility of choosing a new chair for Cambridge Buddhist Centre has been one of the weightiest tasks that our current Council has had to undertake - and we would like to thank all those Order Members who have participated by contributing comments, which have been an invaluable part of the process.   
Consequently, we are now delighted to announce that by a unanimous decision the Council has appointed Vidyasakhi as the new Chair.  A great deal of confidence and goodwill has been expressed in Vidyasakhi during this process and we wish her well as she prepares to take up the role. She will say some words about her new appointment below!
In the meantime, there will be a period of transition before an official handover, which we very much hope will be in person, and in the Centre building itself. We will keep you informed!
Warmest wishes to you,
On behalf of the Council of Trustees
Arthapriya (Co-ordinator of the Chair Process)
Samudraghosha (Council Secretary)
Some words from Vidyasakhi
I am very excited to be given this opportunity to serve Cambridge Buddhist Centre and I would like to express heartfelt gratitude, not only to Arthapriya and the Council, who have been so supportive, committed, and thoughtful in their deliberations concerning the well-being of the Centre but specifically to Arthasiddhi who has given devoted and selfless service to the Centre as Co-Chair and who I have loved working with and am looking forward to continuing to do so!
Over the past year or so we have proved in so many ways to be a resourceful, engaged, and committed Sangha and it feels like now we have a great opportunity to make the most of everything we've learned together as we move into the next phase, hopefully out of the Covid crisis and into a new world of real possibility for change and renewal, in which people need what we have to offer more than ever before.
I look forward to seeing you at the Centre as soon as possible.
Love,
Vidyasakhi