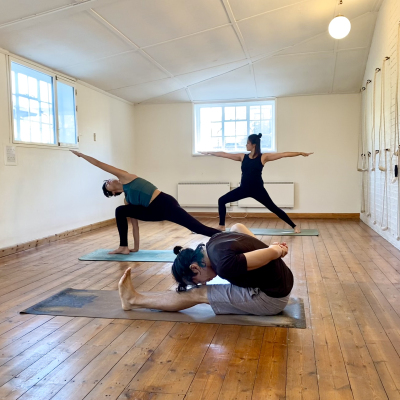 We are a friendly group of Ashtanga yoga practitioners who meet twice a week to practice together in the Centre's beautiful bodywork studio. As a self-practice community, we aim to support each other in our yoga journeys, as we move through the Ashtanga sequence at our own pace in time with our breath. If you are familiar with the Ashtanga sequence and are looking for a space to practice, you are welcome to join us!
We meet every Wednesday and Friday at the Cambridge Buddhist Centre, from 7-9am. Practitioners are welcome to start their practice at any time so long as they are finished by 9am. 
If you are interested in joining our group or have any questions, we'd love to hear from you! Contact Vicki Mundy on 07931 762209 or at vickimundy@hotmail.com.