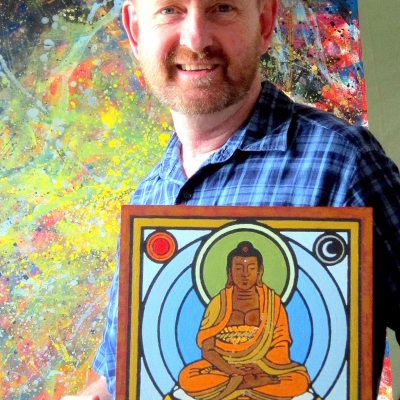 It is with sadness that we share the news of the passing of Vidyasiddhi, who died at 8.35 pm on 20th November. He was 66 years old.
Vidyasiddhi had lived in Cambridge for many years, having worked for Windhorse: Evolution and later at Addenbrookes hospital before his retirement in January this year.
He first met with Triratna in Glasgow and had a successful career as a theatre stage manager in London.
We are awaiting details of his funeral.
There will also be an event to mark his life, which will be held at the Cambridge Buddhist Centre and we will confirm details of this once we know more.
Abhayamati
Centre Manager