Art Exhibition - Dust to Dust with Vilokini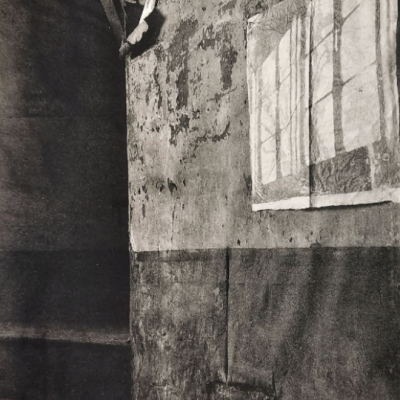 Dates:
Every Monday - 10.00am to 1.00pm
Art Exhibition - Dust to Dust with Vilokini
Dust to Dust
Vilokini is exhibiting photographs and prints that explore the hidden spaces of the Georgian theatre, built in 1814, and now home to the Cambridge Buddhist Centre. The upstairs galleries and 'gods,' generally untouched and unrestored, are usually closed to the public, except for Open Days when the doors are flung open and guides take visitors on a magical mystery tour.
Vilokini photographed layers of historical detail and crumbling textures and created layered works that combine photographs and printmaking techniques.
These are in-between places suspended in time and there is a palpable sense of absence and loss within the silence. Those who expressed their creative, passionate and devotional lives in these spaces are long gone and turned to dust. The evangelist Christian preachers, the philanthropists, the actors, dancers, theatre directors and audiences who filled the theatre with laughter and tears over the last 200 years.
Location:
Cambridge Buddhist Centre