Dharma Night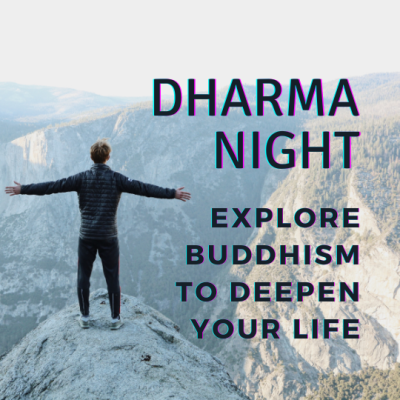 Dates:
Every Tuesday - 7.15pm to 9.30pm
Explore Buddhism to Deepen Your Life
Dharma Night is now exclusively an in-person class (it's no longer on Zoom).
Our weekly, in-person Dharma Night class is a chance to explore Buddhist themes and their relevance to our lives with a community of dedicated practitioners.
Dharma Night is aimed at people who have completed at least one of our introductory courses and have some familiarity with the two main meditation practices we teach as well as basic Buddhist teachings. However, if you don't mind jumping into the deep end a bit we welcome people of all experience levels.
Book Launch- Starting on the Buddhist Path with Sagaraghosa
Sagaraghosa is a much-loved and respected teacher at the CBC and she's coming to Dharma Night to launch her new book 'Starting on the Buddhist Path.
Tuesday 26th Sept 2023- Starting on the Buddhist Path – Book Launch by Sagaraghosa
Upgrade Your Mind
Technology has brought both great benefits and modern challenges. It is now pretty much an unavoidable part of life. The challenges of technology are really our struggle with the 'reactive mind'.
Tuesday 3rd Oct 2023- Upgrade your mind - Mindfulness in the age of Smartphones
Tuesday 10th Oct 2023- Upgrade your mind- Thinking for yourself
Tuesday 17th Oct 2023- Upgrade your mind- Deepen Communication
This series explores how to work effectively with our minds in our technological world.
Please be aware that none of the classes/events run by the Cambridge Buddhist Centre is aimed at under-18-year-olds. All under 18-year-olds must be accompanied by their parent or another responsible adult over the age of 18 (with their parent's permission). Please contact us in advance of attending at info@cambridgebuddhistcentre.com so we can assess how suitable the event is for the young person and how we can safely enable them to engage in an online class.
Location:
Cambridge Buddhist Centre and Online