Sangha Day: The jewel of the Sangha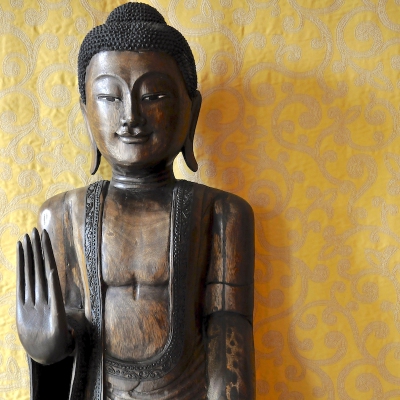 Dates:
Sunday 26th Nov 2023 - 10.00am to 5.30pm
Our traditional festival day to celebrate the spiritual community or 'Sangha'.
In the Tiratana Vandana, the Arya Sangha is described as 'an incomparable source of goodness for the world'. This year's festival day will be exploring and celebrating the jewel that is the Sangha or spiritual community.
Why is Sangha so valued by Buddhists throughout the world? What does it mean to come into relationship with the spiritual community? And how is this a pathway into our own liberation? In the practice of Sangha what are we trying to create together?
As well as talk by Keturaja (chair of the CBC), there will be a range of activities including the collective creation of a shared symbol of Sangha. The day will also include a special puja with Mitra Ceremonies in the afternoon to welcome a number of friends at the Centre into the Mitra Sangha. For those who are already Mitras (friends of the Triratna Order), there will also be the possibility of Mitra 'reaffirmations'. Activities for children and their parents will be organised during the morning.
Location:
Cambridge Buddhist Centre