Sub35 - Stories of Awakening - Parinirvana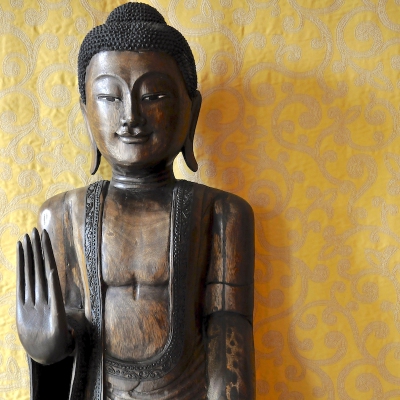 Dates:
Friday 26th Jul 2019 - 7.30pm to 9.30pm
Buddhism began with the Buddha over 2500 years ago in a time and place very different from the modern world.
The Buddha was a human being who by his own efforts discovered the path towards Enlightenment and was able to communicate this path for others to follow. His life is full of stories that that are of relevance for those of us today who wish to follow the path towards Enlightenment.
In this series we will have the chance to explore the significant stories from the Buddha's life and find out how what they might say to us about the unfolding process of Enlightenment. By doing so we will not only gain a deeper understanding of our own journey along the path but also perhaps gain an insight into the very nature of reality itself.
The evenings will involve a mixture of led meditation, talks and group discussion to explore our themes.
We will also have a late night tea bar for those who want to stay and hang out afterwards. You are welcome to bring vegan biscuits or cake to share.
The Cambridge Buddhist Centre Sub35 events are an opportunity for people under 35 to explore the Buddha's teachings to find out how we can use them to navigate the modern world and live richer and more fulfilling lives. Anyone aged 16 or 17 must be accompanied by an adult. Newcomers welcome!
We run the nights for free, with any donations very welcome.